Madfish Mussels
Chef's Choice – see your server for preparation
Fresh Premium Oysters – Market Price
Chilled and shucked to order
Drunken Island Shrimp
Sauteed in butter, black pepper, garlic, spices with Cuban bread
Seared Swordfish Steak
with a lemon caper butter or soy & wasabi sauce.
Lobster Crusted Grouper
Locally caught Gulf Grouper topped with our signature crispy lobster crust & hollandaise.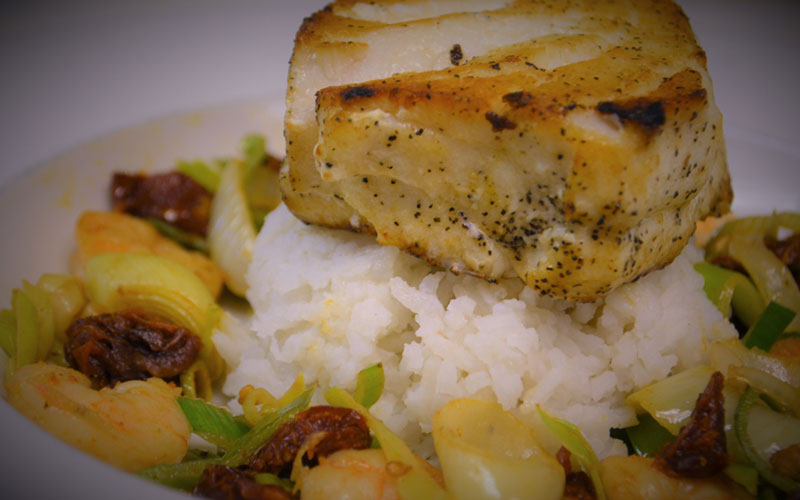 Aged Filet Mignon – 10 oz
Grilled and served with a roasted garlic demi
Chiliean Sea Bass * Please note market prices can apply to some menu items.
with leeks, sunblush tomatoes & baby shrimp
Mad Tower
A Caprese style salad with tossed greens and Parmesan disc
Créme Bruleé
With a caramelized sugar top.